27. 9. 2019 18:00 - midnight
Come to enjoy the science-filled night at CEITEC!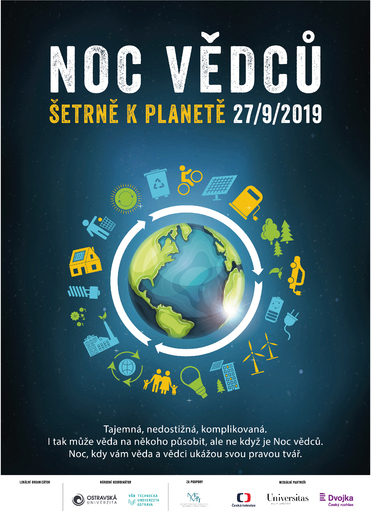 How to give a new life to plastic?


Demonstration of plastic recycling plant
Products of recycled plastic

Make your own green slime!

Magnetic menu -

How to brake without friction? What happens to a magnet in liquid nitrogen or in fire? How do different elements colour a flame? Try out microwave and plasma experiments!

Can you put on the cleanroom suit faster than our scientists?

Take a look into a research facility cleaner than a surgery room

How to track toxic agents in the bodies of animals?

Meet the laser spectroscopy.


FabLab EXPERIENCE -

First digital lab truck in Czech Republic.