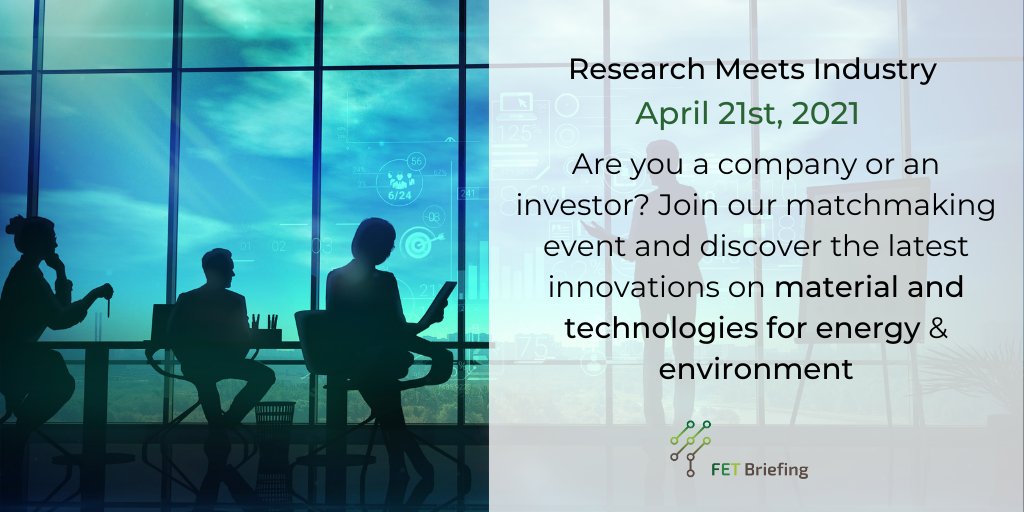 On 21st April 2021, the PETER project joined the selection of FET-OPEN projects presenting at the Research Meets Industry workshop held FETBRIEFING, connecting #eicPathfinder projects focusing on material and technologies for #energy & #environment
For detailed program: https://fetbriefing.eu/2021/02/25/research-meets-industry-focus-on-material-and-technologies-for-energy-and-environment-21-april/…
The mission of FET BRIEFING is to bridge the FET innovation gap by bringing business, stakeholders and researchers together to explore the innovation potential of their research.
Online "Research Meets Industry" event on 21 April 2021 introduced exciting Future and Emerging Technology/EIC Pathfinder projects funded by the European Commission.
The event is an advantageous occasion for innovative businesses to find scientific support and build relationships to launch their next idea. It offers an exclusive opportunity for both business and the science community to meet and start up conversations in order to boost their innovation potential.
Focus on Material and Technologies for Energy and Environment
Welcome and Introduction: The importance of early matchmaking in research projects

Meet the new EIC Programme Managers and discover more about the EIC Workprogramme

Speakers: Dr. Francesco Matteucci and Dr. Antonio Marco Pantaleo

Presentations of FET/EIC Pathfinders projects